All-on-Four
All-on-Four is a new and innovative treatment concept for the supply of dental implants, in which only four implants are placed in the jaw. It promises toothless patients a quick, relatively inexpensive, and uncomplicated supply with dental implants and fixed dentures. The two rear implants are inserted into the jaw arch to withstand the best possible load, offset at a slight angle.
The traditional movable dentures can be obtained quickly; the dentures are not easy to fix, easy to shake, need time to learn to adjust the movable dentures, and cannot eat harder food. For patients with severe alveolar atrophy, movable dentures, the shaking makes it impossible for them to use this pair of dentures to chew food. For complete dental implants, at least ten or more artificial tooth roots must be implanted, as well as multiple bone replacement operations, the bones waiting to be filled grow, and the artificial tooth roots waiting to be implanted are osseointegrated. The entire treatment course often takes as long as one year. Above, if there are too many gums and bones due to defects, the postoperative appearance will be less than ideal. The long waiting time and multiple surgeries always make people who need full dental implants hesitate.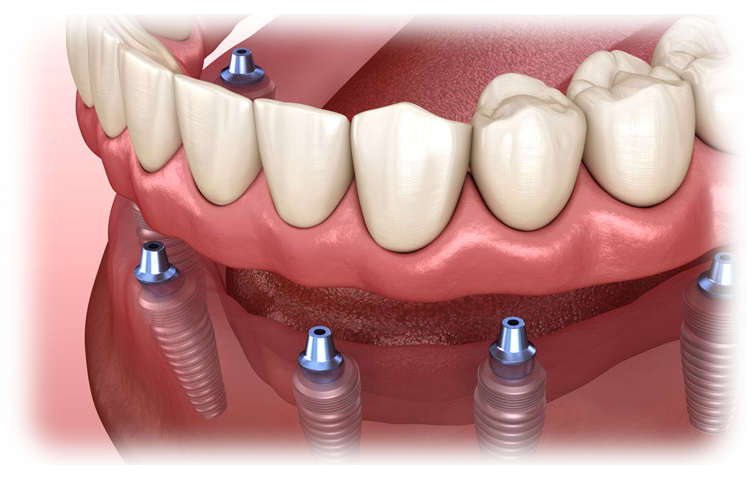 Why Choose Us for Your All-on-Four Treatment?
Dr. Hansel Navarrete and Dr. Enrique Legon have extensive years of experience placing implants for thousands of patients. In fact, Dr. Legon and Dr. Hansel are instructors for the Introductory Course (CE) for Dental Implant placement at Klockner® of North America, where other doctors learn how to place implants.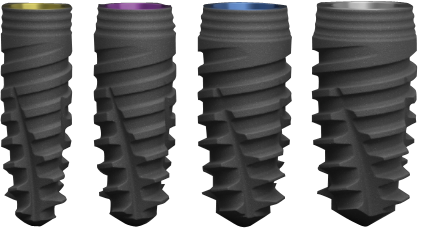 The All-on-Four procedure
And many people may ask, what is the special function of all four implants that is different from the previous implants and can do things that the previous implants could not do? This is due to the following two things. The first is that studies have shown that under the premise of the fixed complete denture (Fixed complete denture), eligible oblique implants will not cause implant fracture or implant osseointegration. Failure subverts the previous concept that the implant and the implant must be parallel to each other and be implanted in the alveolar bone. The second is the use of zygoma implants. These two major conceptual breakthroughs have made the previous concept of dental implants the need to rebuild the foundation (bones) to find enough foundation (bones) to implant the teeth, saving many patients from the long nights of waiting for the bones to be removed and the bones replaced.
The All-on-Four can be restored within a short time; this means that you can leave our dental clinic with new fixed teeth after just one session with our dentist. Please book an appointment with our dentist at Springs Dental Clinic now.