Marisol Cuadra
Front desk – insurance coordinator
Was born in Nicaragua and grew up in The United States. She has worked as a treatment plan/insurance coordinator for the last 5 years and has tremendous experience in the dental field She enjoy spending time with her sons Edwin and Isaiah in her time off. Marisol is always ready in helping patients to coordinated all they dental needs. She is fluent in English and Spanish.
Maria Federica
Front desk- treatment plan coordinatior
Was born and raised in Venezuela, a graduated Dentist in Venezuela in 2015 and came to USA in 2017. She has being working as a dental assistant and treatment plan coordinator developing skills and knowledge since then. Multitasking, outgoing and really hard worker, who love to work in the dental area, always caring and charming patients. Federica is fluent in Spanish and English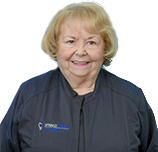 Joyce Yocum
Front Desk insurance coordinator
The heart of our office. Was born in Unite States and she has been living in Miami Springs since 1973. She has been working for Springs Dental more that 30 years. She is an active member in our community, collaborating with the Miami Springs Women's Club. She is an special and lovely person. She likes to spent time with her husband and family members.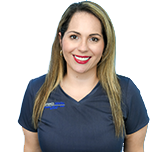 Siulin Madriz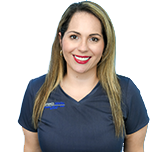 Leidis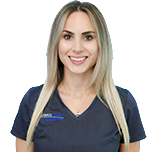 Melina Mikhalides
Was born in France and eventually moved to Florida in 2003 and decided to pursue shes career here. Received a bachelor in business in 2009 but she was unhappy with shes career choice so she decided to go back to school and pursue a career in Dental Hygiene. Was graduated with an associate degree in dental hygiene from Miami Dade College in 2019. She is very passionate about what she do, and love educating patients on how important oral health is overall connected to your overall systemic health.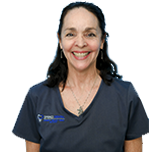 Sue Guardiola
Sue has been a dental hygienist since 1976 and a clinical instructor at Miami Dade College since 2003.
A long time resident of Miami Springs, married with three sons, and a member of Blessed Trinity church and practices yoga.